TI12 is the fourth most popular tournament in The International series
The last championship in Seattle took fourth place in the list of the most popular tournaments in The International series (by peak number of viewers). The TI12 Grand Final between

Team Spirit and

Gaimin Gladiators was watched by 1.44 million peak viewers.
The first place in this indicator is occupied by The International 2021 , which also ended in victory for Team Spirit - it gained 2.7 million viewers at its peak. The top three also include The International in 2019 and 2022.
The International 2023 took place from October 12 to 29 in Seattle, USA. The final part of the tournament took place at the Climate Pledge Arena (formerly KeyArena). The prize fund was $1.6 million + 25% of compendium sales. You can find the results of the championship in our report .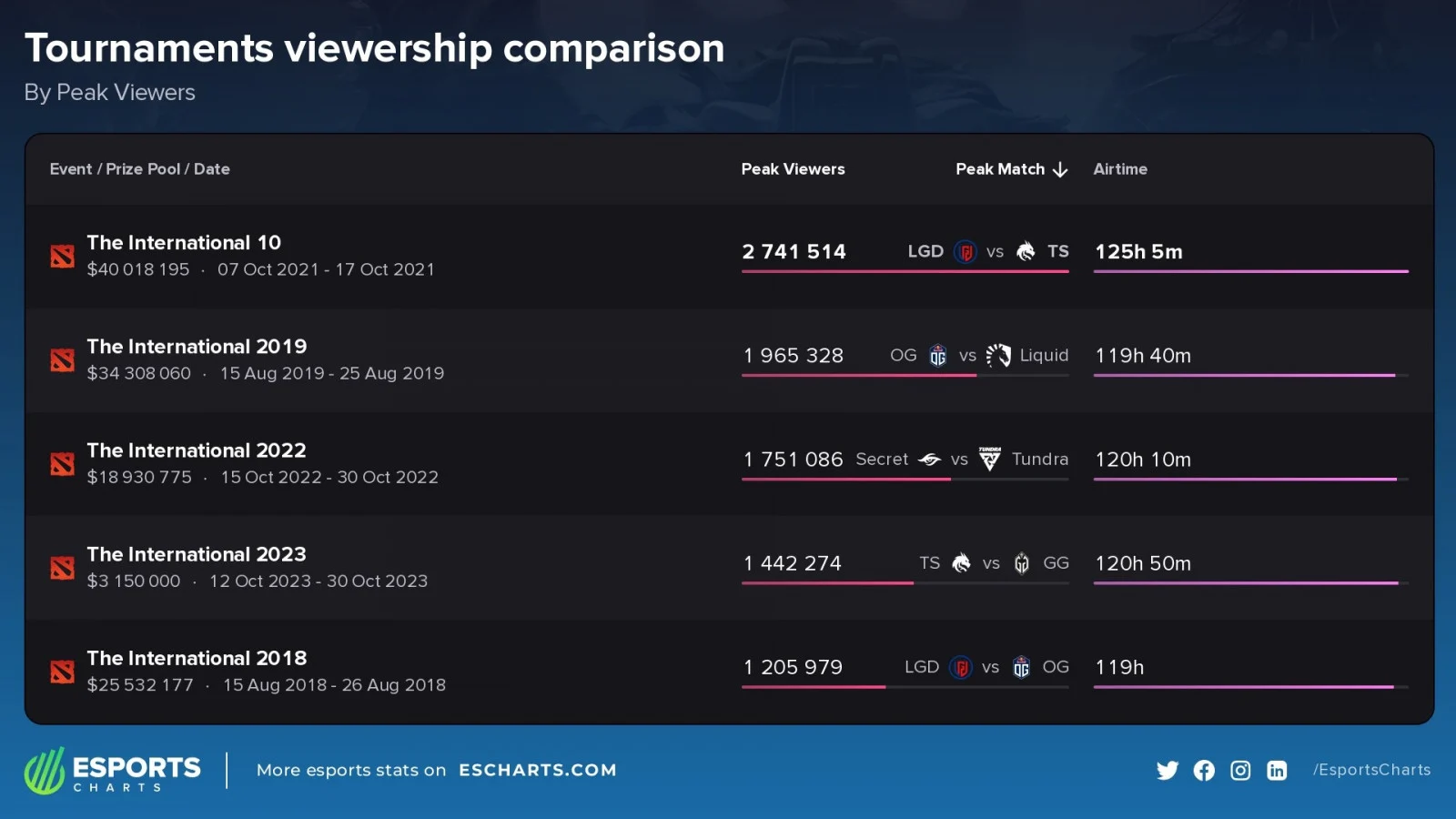 Source: escharts.com